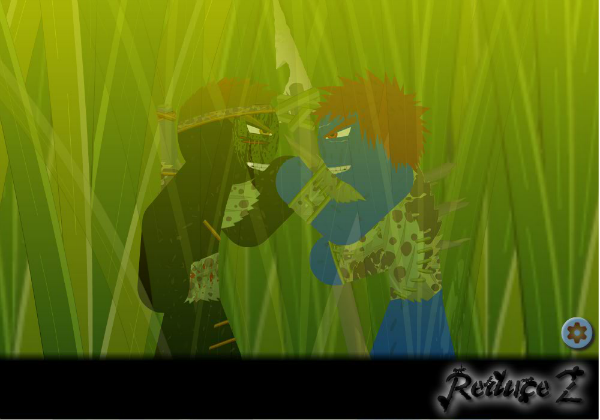 Welcome everyone!
Those two weeks passed quickly, especially when they were so hot. Yes, the sun did not spare us. Certainly this Poster and 'Scene 5' would be created faster if I did not feel like sprat in the can XD
Only one 'Scene' in the project 'Reduce 2: Pass of Time - Part I' separates us from completing this project like you see dear NG users :)
I currently finished the 'Scene 5'! It's a scene showing the emotions when two asshole "friends" (who knows) get together after a long time. My guess is everyone would like to watch a bloody massacre like broken limbs and decapitation XD
This scene takes: 52.1 seconds, so quite long :) The five scenes ('Scene 1' and 'Scene 2' and 'Scene 3' and 'Scene 4' and 'Scene 5') are 322.7 seconds.
I also remind you about the Wallpaper that I created occasionally:
Thanks to @ChordC for the sounds :)
What do you think about it, @Cyberdevil, @Animetion24, @ChordC, @MariogD, @SayMeBott? I updated the .exe and .swf file, so feel free to watch and opinion :)
Regards,
Mejson