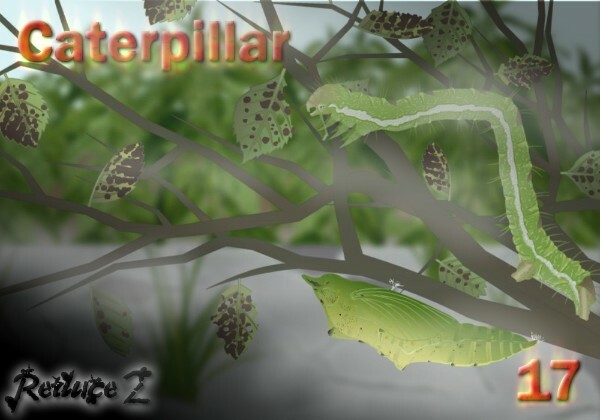 Hello,
for a moment I gave no signs of life XD But cool, I'm fine, I'll live :)
And how are you doing? To be honest... I'm worried about you...
As you can see on the screen... I finished the background for Scene 17... but you can't see the whole... like for example. Door... these legendary doors... hehehehe :P
In this scene, as you can see... there is a new insect - the caterpillar and cocoon (chrysalis).
What do you think about this background?