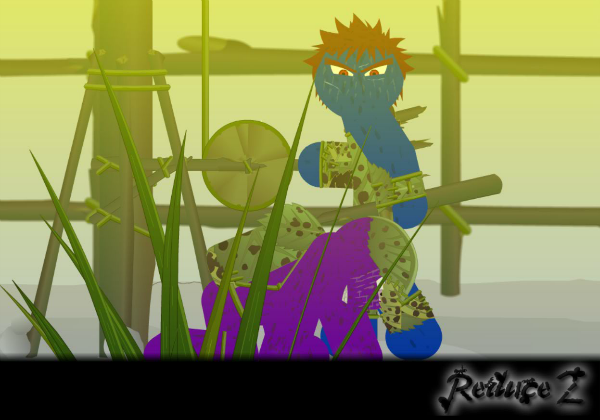 Welcome everyone!
It's been 11 days since the last Poster :P Unfortunately, scenes can't be created quickly in XD. A lot of work and taking care of health also takes time :) So I have the impression that if I didn't have so many responsibilities, this scene would be ready earlier :P Hehehehehe
Here is the finished 'Scene 1', I mean almost... some sounds are missing, which I will mention below, but more on that later :P Hmmm, what did I want to say? Aaaaaa, yeah... this scene lasts 57.2 seconds - including 'Part II' - 19.1 seconds. That's quite a lot, considering everyone expected a much shorter :P
@ChordC, I'm asking you for sounds :) I could cut some by myself, but I know that you would probably want to improve after me XD. Our wonderful artist is on training and only comes back on Friday :) We are waiting with longing :)
Here they are:
Mazurek - Heavy_Heartbeat (1,3s),
Mazurek - Slide (on that stone / dusty surface),
Zip - Slide (on one knee),
Zip - Heavy_Heartbeat with Heavy_Breathing (4,6s),
Keni - one light breath (0,4 s),
Keni - average breathing (1.9s),
Keni - heavy breathing (1,9s),
rope_hanging (what do you think?) - Crank / lifting the door (leaf lianna sound) (1,1s),
blocking the crank with a stick (both are wooden).
I hope it's not a big problem :)
What do you think about it, @Cyberdevil, @Animetion24, @ChordC, @MariogD, @SayMeBott, @Mazurek and Rashty92? I updated both the swf in the project and the exe file, so feel free to watch and opinion :)
PS. The song: "Set Me Free" was added in all places (where it was supposed to be :P), so you can also take a look :) I think it's a great song :)
Regards,
Mejson