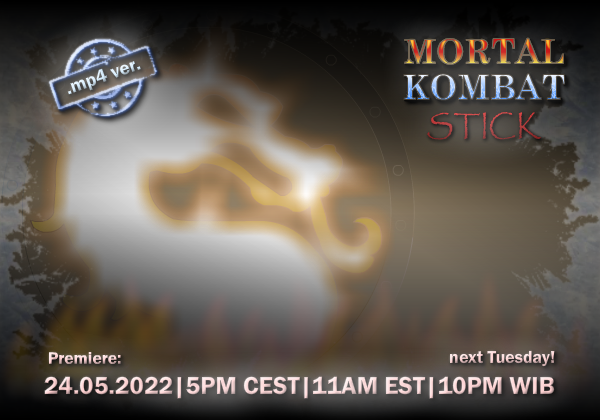 Hello my fans and all NG folks!
Yes you noticed well! Only one week (next Tuesday!) left to the premiere of Mortal Kombat Stick .mp4 version!
While our undying faith in Flash continues to shine bright with the years gone by, we are hoping that this conversion will allow all of our loyal fans and newcomers to be able to see the fruits of our hard work wherever they may be, on any device they choose!
FLASH WILL LIVE FOREVER!
This is not just a resubmission in MP4 format, mind you - the animation speed has been boosted from the old SWF format, from 16 fps to 24 fps. Everyone into Fighting Games know how much of a difference a couple frames can make, so we anticipate this also significantly enhances the viewing experience for our fans.
We hope all longtime fans enjoy this trip down Memory Lane, and for first-time viewers to see what earlier members of the team have been up to before Reduce came to be :)
Do you want to belong to our crew? Prove it! Show us, that you are creative and involved. Show us your potential and together we will create many wonderfull projects. We are waiting just for YOU!
If you want to watch Mortal Kombat Stick in swf version just (old-school):