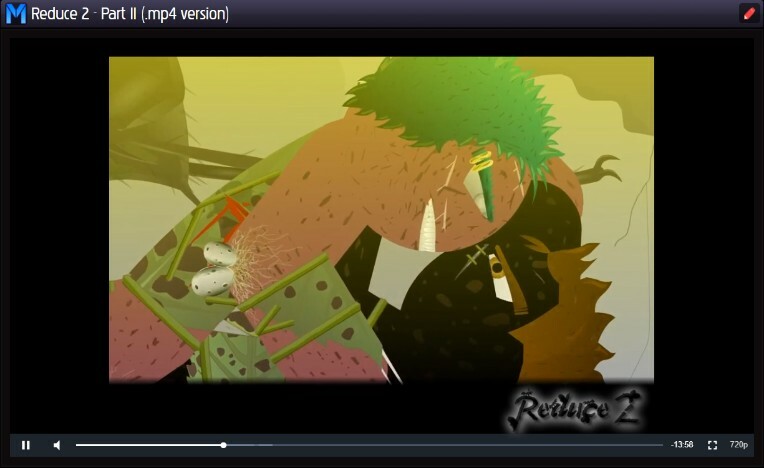 Welcome everyone!
Time for another Poster! It concerns what everyone expected (in the near future), namely Part II of our great history in .mp4 format :P Here he is!
So let's start at the beginning:
When it comes to: icon, title and short description, I did what in the case of Part I - they are OK.
When it comes to resolutions (film quality), we currently have a choice:
360p - 1000x700 - 16:02 (362MB) - very fast, but poor quality (standard size of animation),
720p - 1296x996 - 18:39 (579MB) - bit slower, but better quality (good compromise).
When it comes to 1080p, I haven't been able to convert yet, I hope my processor can handle it :P
Commentary - main comment (@Animetion24 and @Cyberdevil), can you write it, please?:
Do you think the description of "Acknowledging the filetype" and "Resolution" could be added the same as for Part I?
-Previously on Reduce,
-On this Part of Reduce,
-Thanks,
-Links - Here I think to add one more Part I (.mp4 version).
What do you think about it, @Cyberdevil, @Animetion24, @ChordC, @MariogD, @SayMeBott and also @Little-Rena, @Pop-Tart, @RobertClock, @Anonymous-Frog if you like.
Regards,
Mejson